Advertise with Harrison Radio Stations
Are you looking to connect with the traditional 35 - 65 market? KNWA is the place for your business!
Advertising with KNWA is an effective way to deliver your message to your target customers. KNWA features local news, local weather and classic country music from the 1960s through 1990s.
KNWA provides clients with superior impact in powerful target groups and an important "local" identity at highly competitive rates.
Call the station at 870-741-1402 for more information on the outstanding advertising opportunities available on KNWA.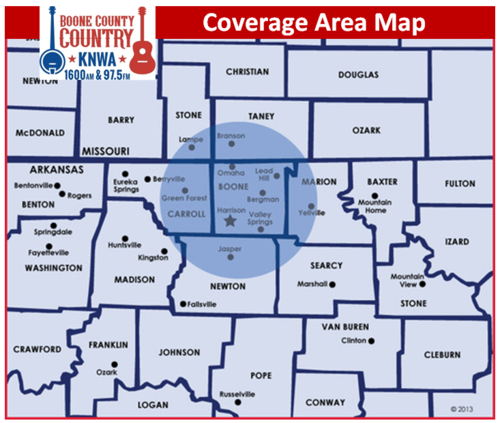 Coverage Map – KNWA
Information:
Rates: